by Sarah Pavia
Recently one of our Brand Ambassadors, Justine, moved into a new home. Given that she's a Goodwill lover she wanted to decorate her space with Goodwill finds. Luckily she's got an eye for the hunt and was able to find these items that were donated to our stores. But she didn't just stop there - she then exercised some crafty DIY skills to repurpose and upcycle these items to fit her decor theme!
Bar Cart:
Justine found this cart for under $10 and thought it would be a great look for her bar area. With some gold spray paint she gave the handles a new look, cleaned down the shelves and repainted, and then voila - she had a cart for her dining room that looked stylish and functional!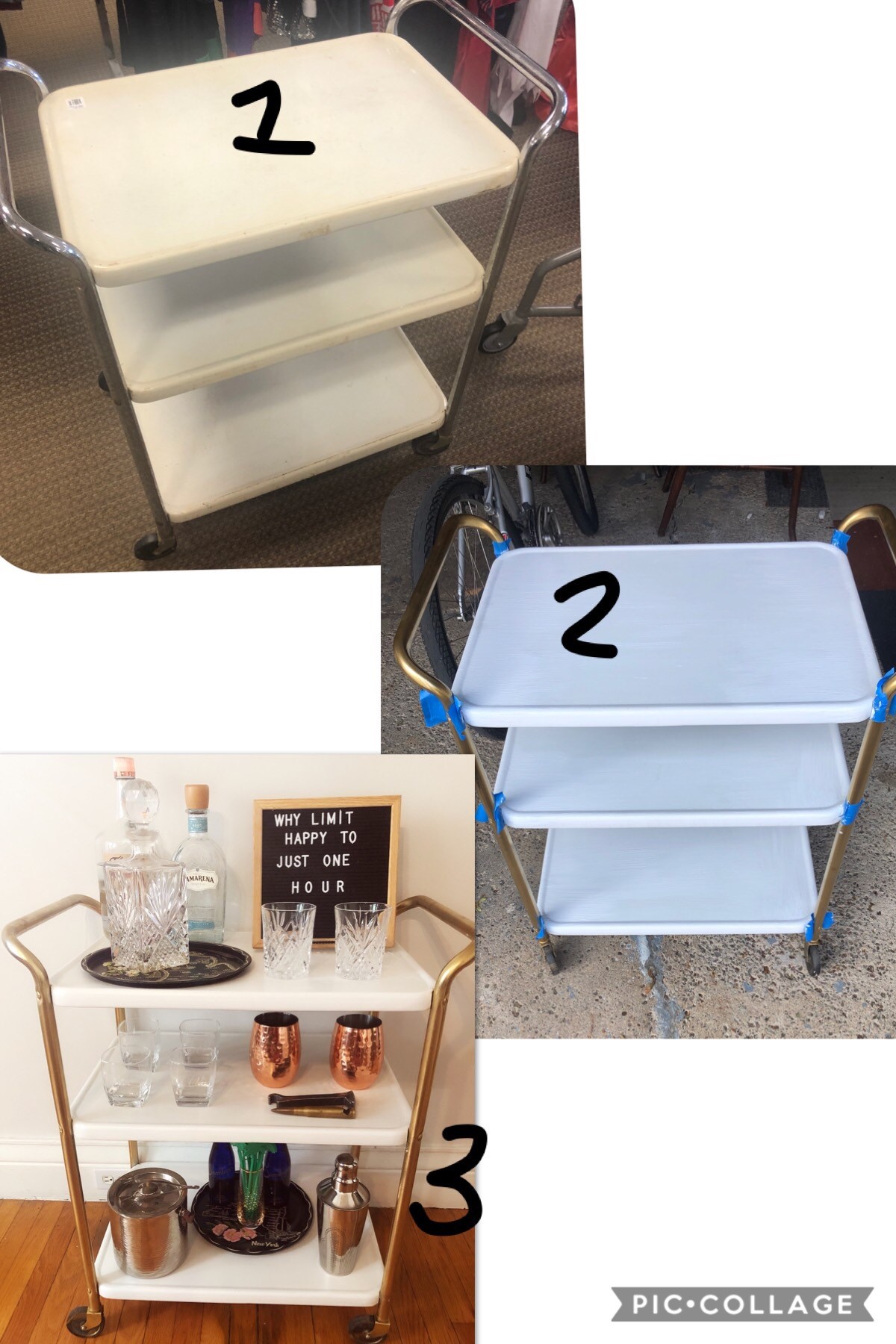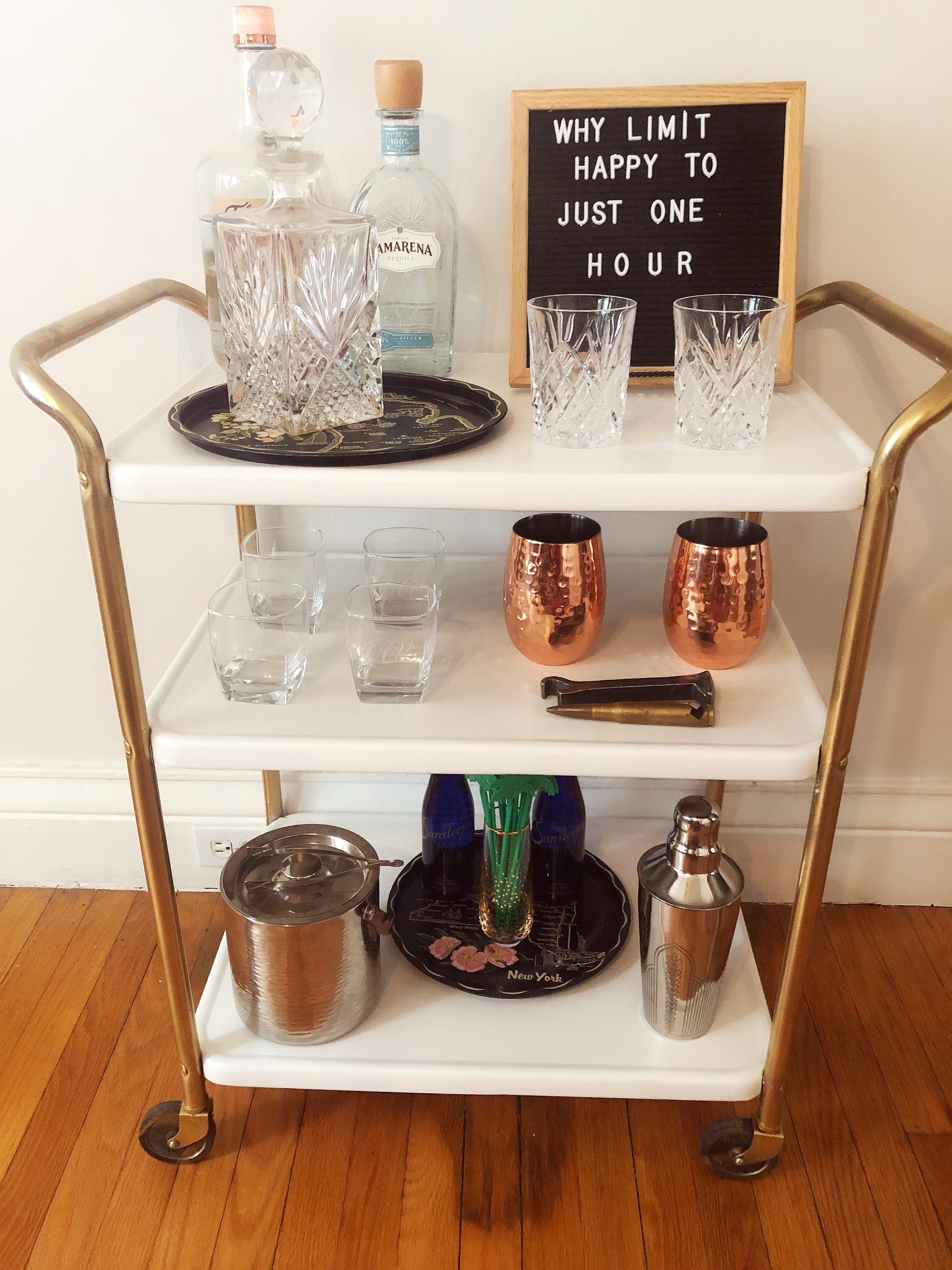 Looks great, doesn't it? And most of the items on the cart itself are also from one of our stores!
But why stop there? She also knew she needed chairs for her new dining room table - and was able to find these. But again wanted a different look than as-purchased, and got crafty again to acquire her achieved decor goals.
Here's the before and after:
Dining Room Chairs: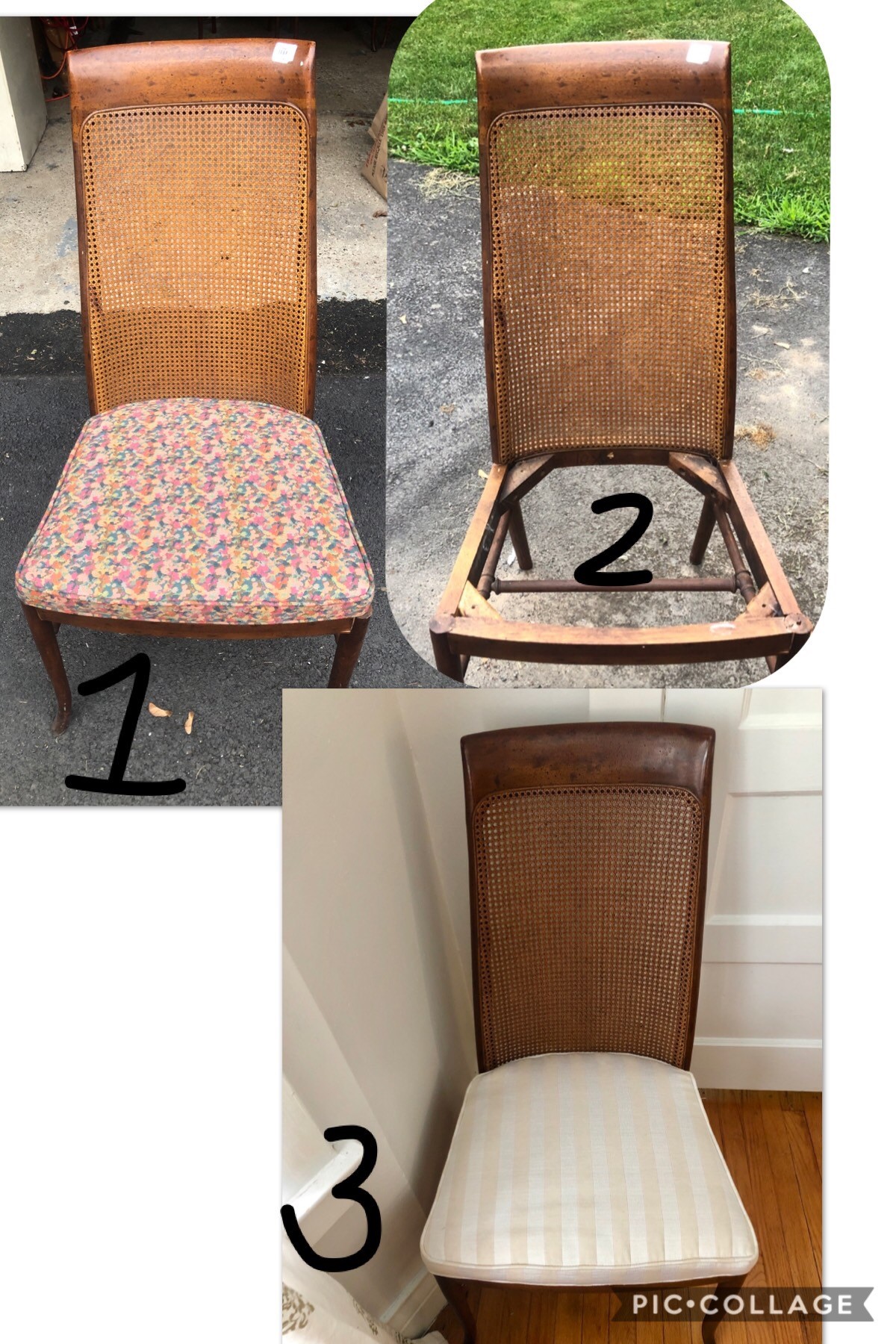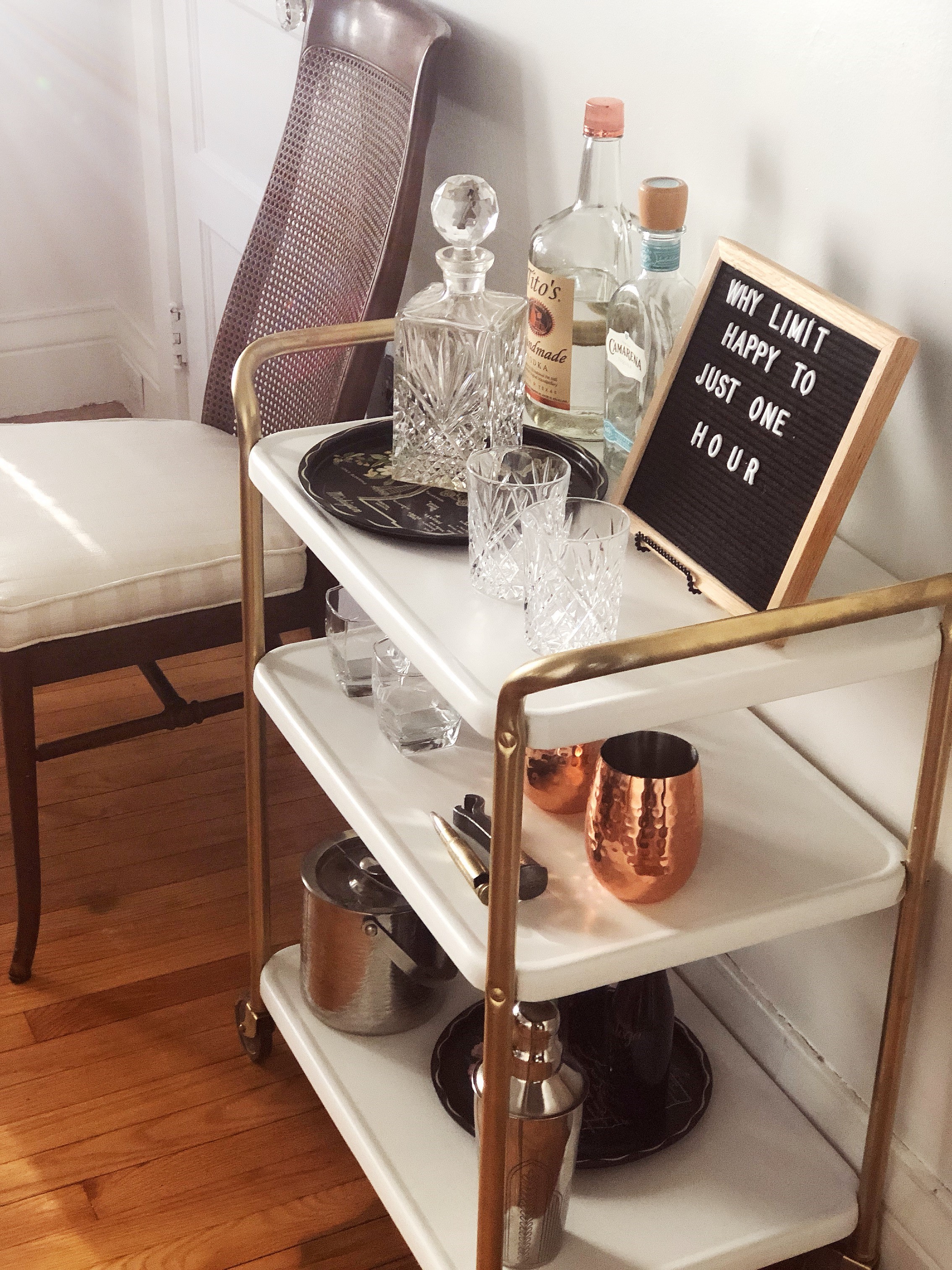 We love the way the projects turned out, Justine!
Do you have a DIY project, an item you found, an article of clothing, etc. that you're proud of from our stores? Let's see it - tag us on Facebook or Instagram, or send us a direct message with your photos for a chance to be featured to Sarah at spavia@goodwillfingerlakes.org
And as always, thank you for shopping and donating with us!