by Sarah Pavia
Amy Crespo, Bookstore Customer Service Team Leader
Name and Title:
Amy Crespo – Customer Service Team Leader at the Goodwill Bookstore.
I've been with Goodwill 2 years.
Favorite thing about working at Goodwill:
The way we help people fill their needs – it could be a book, sometimes they need a conversation or that interaction – that helps not only us but them.
Why would you recommend someone joining our team?
The atmosphere and how we take care of our own employees – through the pandemic our organization has always been behind the staff and helped out.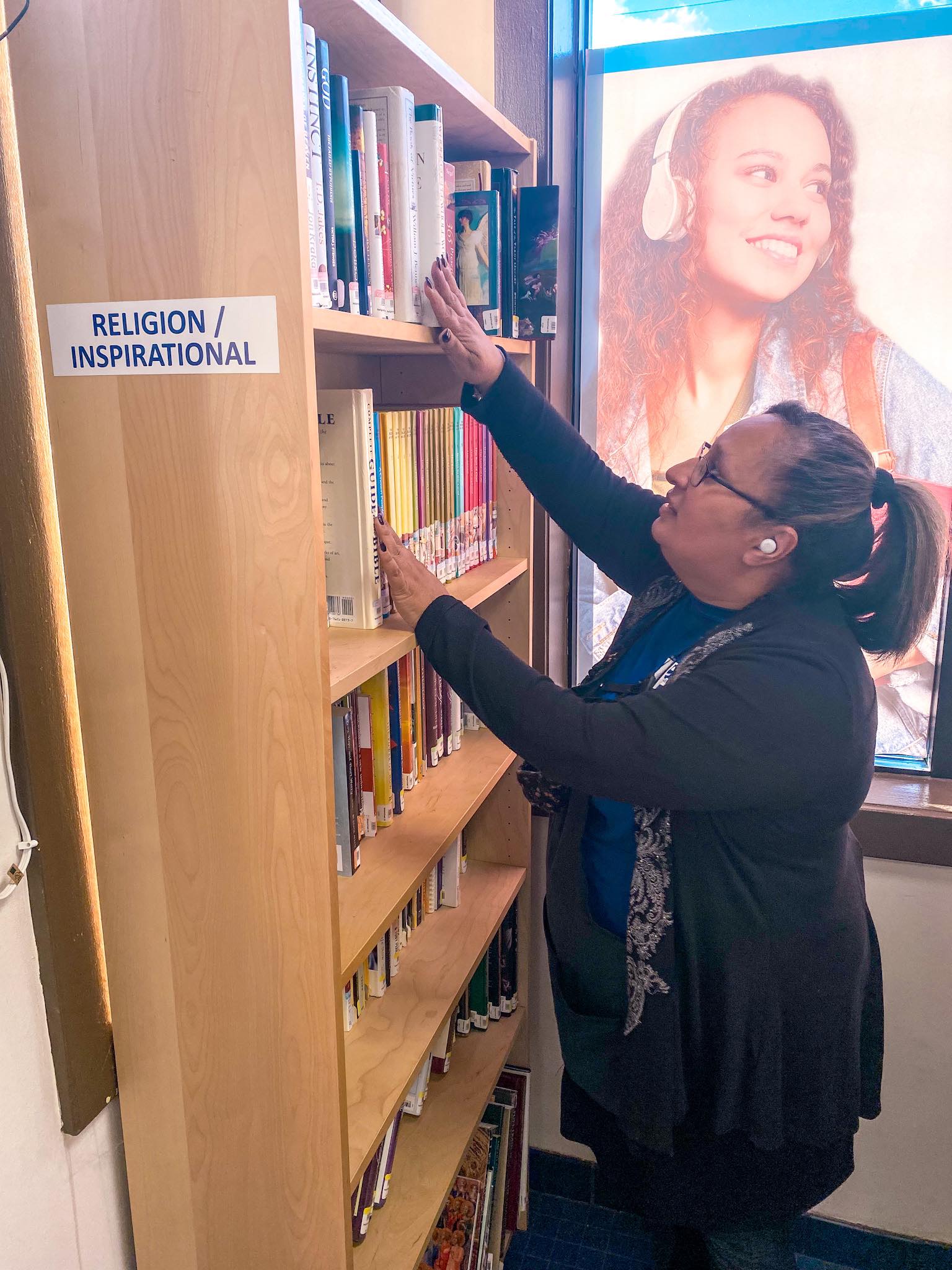 Tell us something about yourself outside of Goodwill:
I'm an ordained bishop – I loving serving the community!
And I live in Webster - just like the Bookstore.
Favorite book section:
Religious/Inspirational
Join us every week as we showcase Goodwill employees!
We have positions available, visit our site for more information about our Career Opportunities.
Next week Amy and Billy, our Bookstore Team, will be hosting Books & Bites at our secondhand bookstore - a great time to visit and grab some holiday selections!