by Sarah Pavia
Sarah Favro, Senior Philanthropy Manager
Full Name and Title:
Sarah Favro, Senior Philanthropy Manager
Time with the organization:
19 years
Positions you've held and your growth in the organization:
I started as the Children's Specialist in 2002 and promoted to Children's Program Team Leader. I then joined the Development team in 2009 as the Development Associate. I split my full-time position between these two positions until 2012 when I left Vision Rehab and became the Development Manager. That turned into the Foundation and Corporate Giving Manager title. I was promoted to Senior Philanthropy Manager in 2018.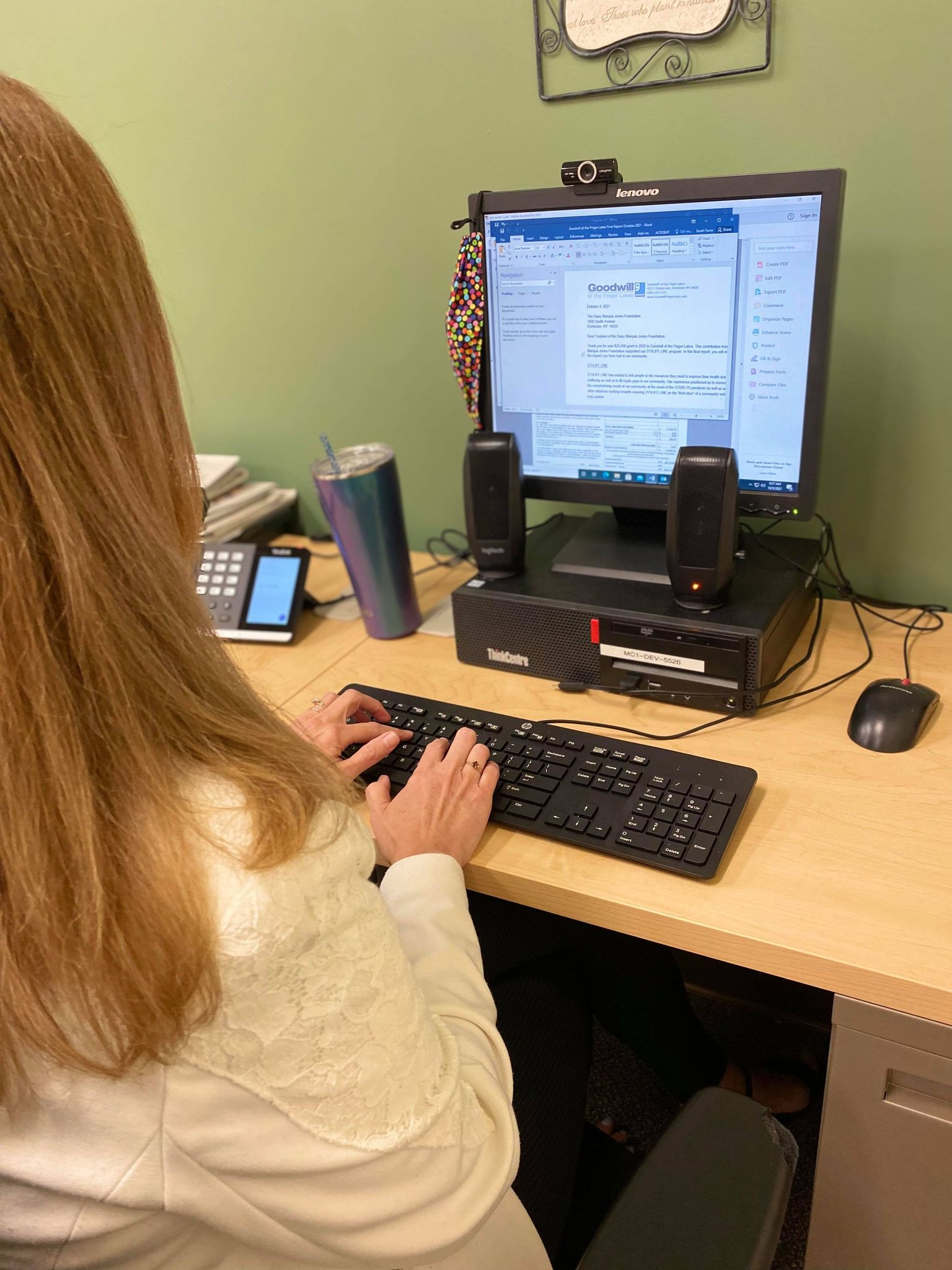 What do you value about employment with our organization:
I value being part of an organization that serves our community in a variety of ways. I also like the opportunity to work with all aspects of the organization from mission, to business operations, and administration. Our social enterprise model provides a unique way of doing business within the not-for-profit environment.
Why would you encourage others to consider employment with us:
There are many learning and growth opportunities available. Our organization's leadership encourages learning and personal development. Working here also provides a host of jobs that while some are not directly related, all contribute to the mission.
Join us every week as we showcase the rest of the members of our
Community Engagement Team!
We have positions available to Join Our Team, visit our site for more information about our Career Opportunities.