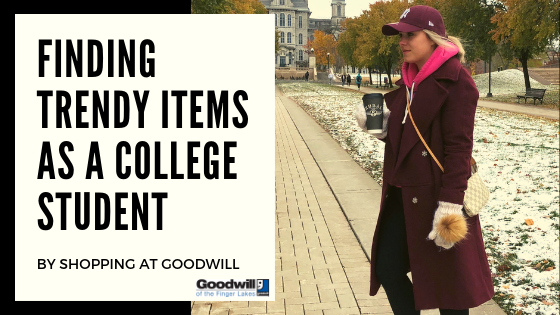 How to score trendy finds at Goodwill as a college student
Two things most college students want when it comes to fashion:
To be trendy
To spend as little money as possible
Scoring clothes that are in style on a budget is not a dream, in fact the solution is all that simple: Go thrifting! Whether you need a comfy outfit for your 8am class, traveling home, sitting in the library (in style) or a unique party outfit to go out on the weekends, experience shows you'll be able to find it all at the thrift store. All you need is to know how to look for things! Here are a couple of tips you can keep in mind when stocking up your wardrobe with some bomb pieces, most likely no one else will have:
Don't Just Limit Yourself to One Section
Starting out in the women's section as a woman is totally alright, but rather than limiting yourself to only those racks, you will want to make sure you're not missing out on anything in the whole store. "Mom jeans" and crew neck sweaters, as well as stylish graphic tees for example, you will rather find in the men's section than anywhere else, so make sure you also check out the racks there. From experience I can say guys' jeans make fabulous mom jeans, especially when they're already worn in!
When checking, keep in mind there's nothing a little thrift surgery can't fix: Find an old Harley Davidson t-shirt, but it's just too big? Go right ahead, grab a pair of scissors and crop it. Another option would be to simply tie it at the waist by adding a stylish belt (Confession: Belts are one of my favorite things to pick up at Goodwill! Usually they have a huge selection of funky and classy leather belts, that are amazing quality.). Bomber and denim jackets (or anything else denim really) are also some staples I'm always on the lookout for in the guys' section.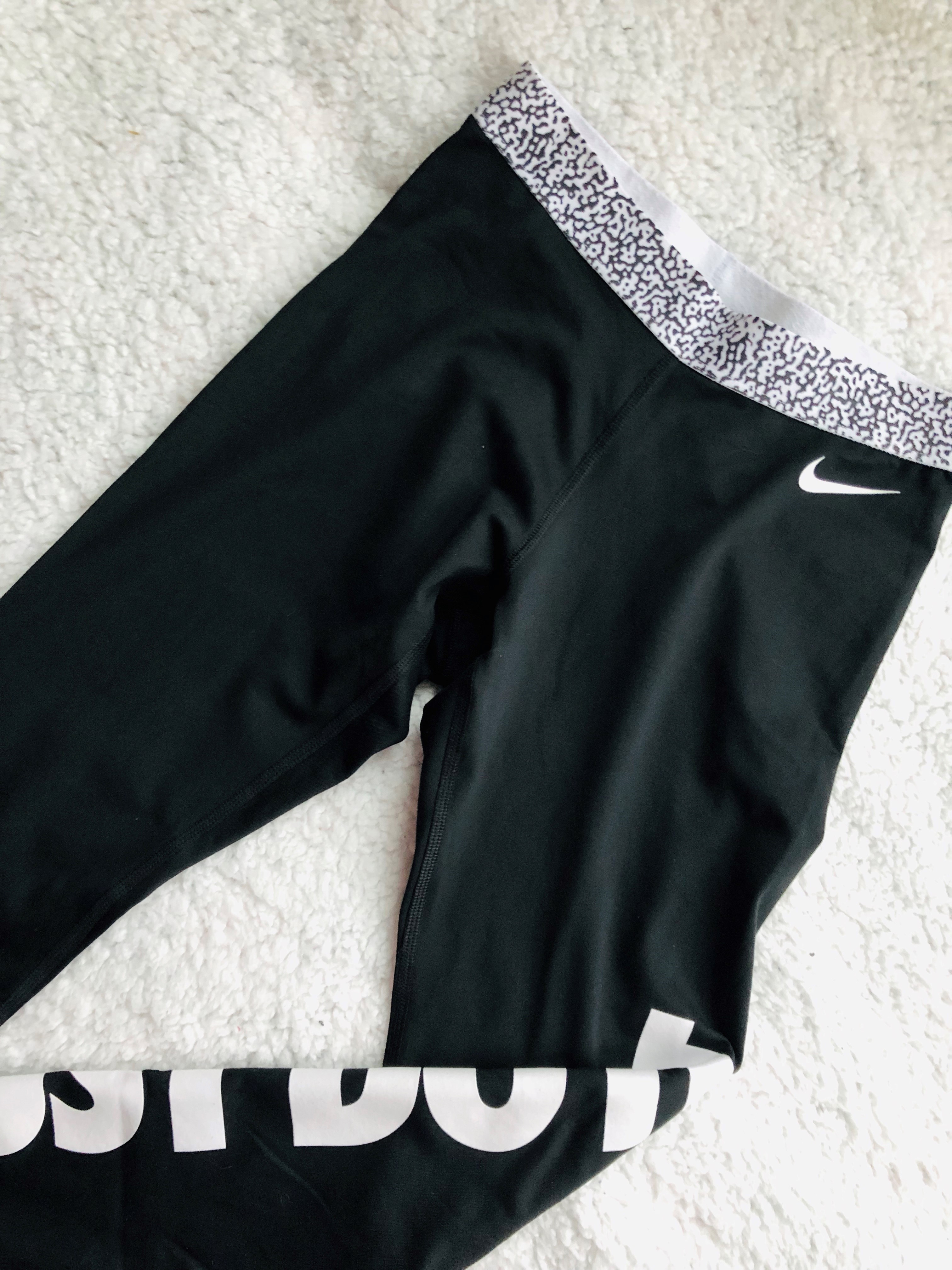 Closet Staples
Now onto more discount clothing pieces that you will want in your wardrobe … What about cute lace camisoles, that you can wear with a cozy sweater on top or a nice high-waisted skirt? Or a floral silk kimono, you can pair with a basic dress or some distressed boyfriend jeans? Those you will most likely find in the intimates' section, so be sure to check there, too.
It's very simple: If you want to find unique and trendy items you should look everywhere, even in the kids' section, especially when you're wearing a smaller size to begin with. You will want to dig deep and check every size to find the real gems and name brands, so make sure you bring enough time to go through pieces one by one. Really take the time to look through every item in every section – this is my number one secret when I get asked how I keep finding good stuff. Name brand items you will most likely find in the mornings when the floor is all stocked up with new donations or sitting on the rack next to the fitting rooms.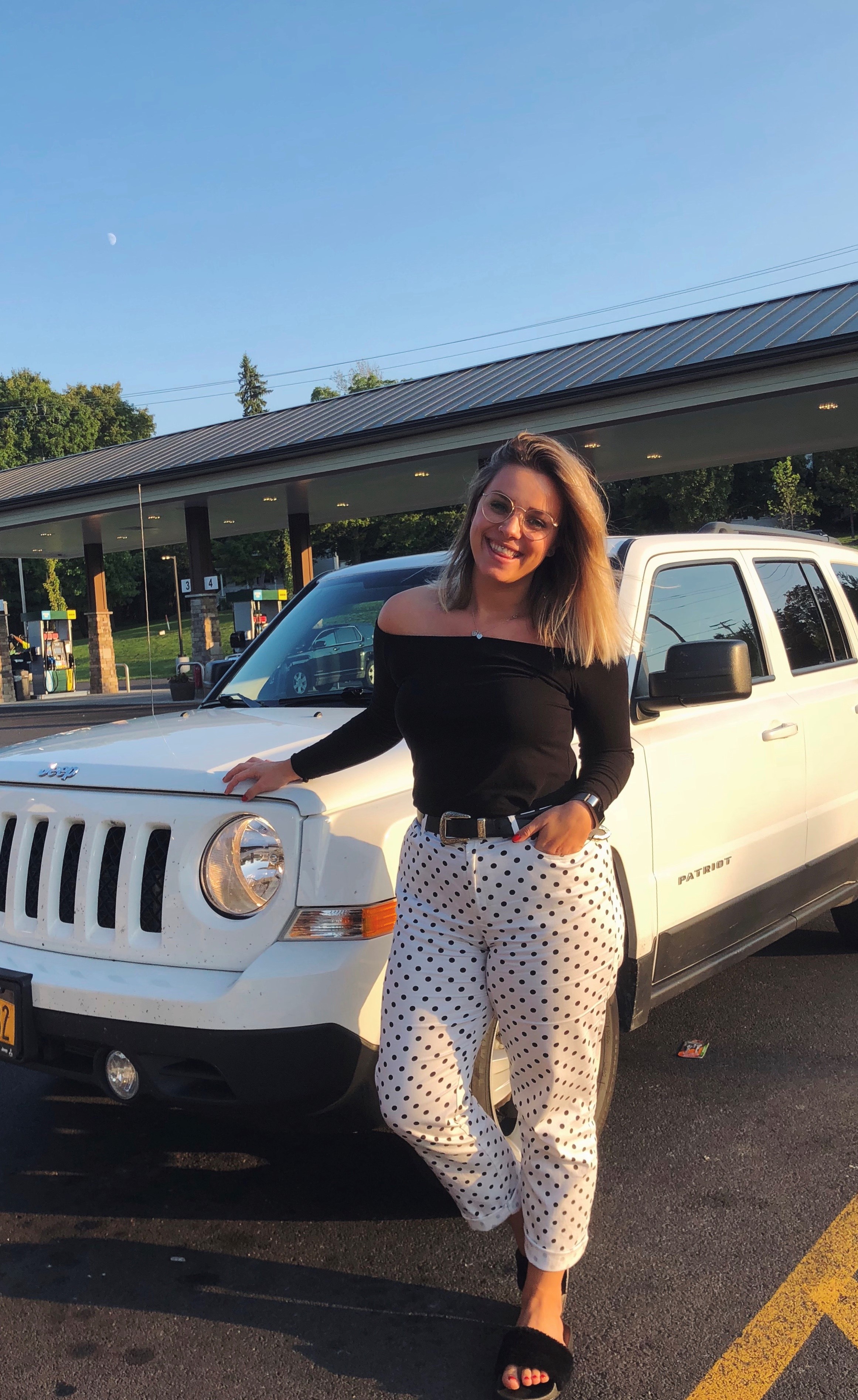 Vintage:
One category I don't want to leave unmentioned, because it's my absolute favorite: vintage pieces. You will forever and always be trendy and in style when you wear unique pieces that (most likely) no one else has. Paired with recent styles you can never go wrong with a vintage sweater, denim jacket, purse, sports apparel or whatever else your heart desires. Since they've survived years in someone else's closet and are usually pre-fast fashion times, they are generally really good quality.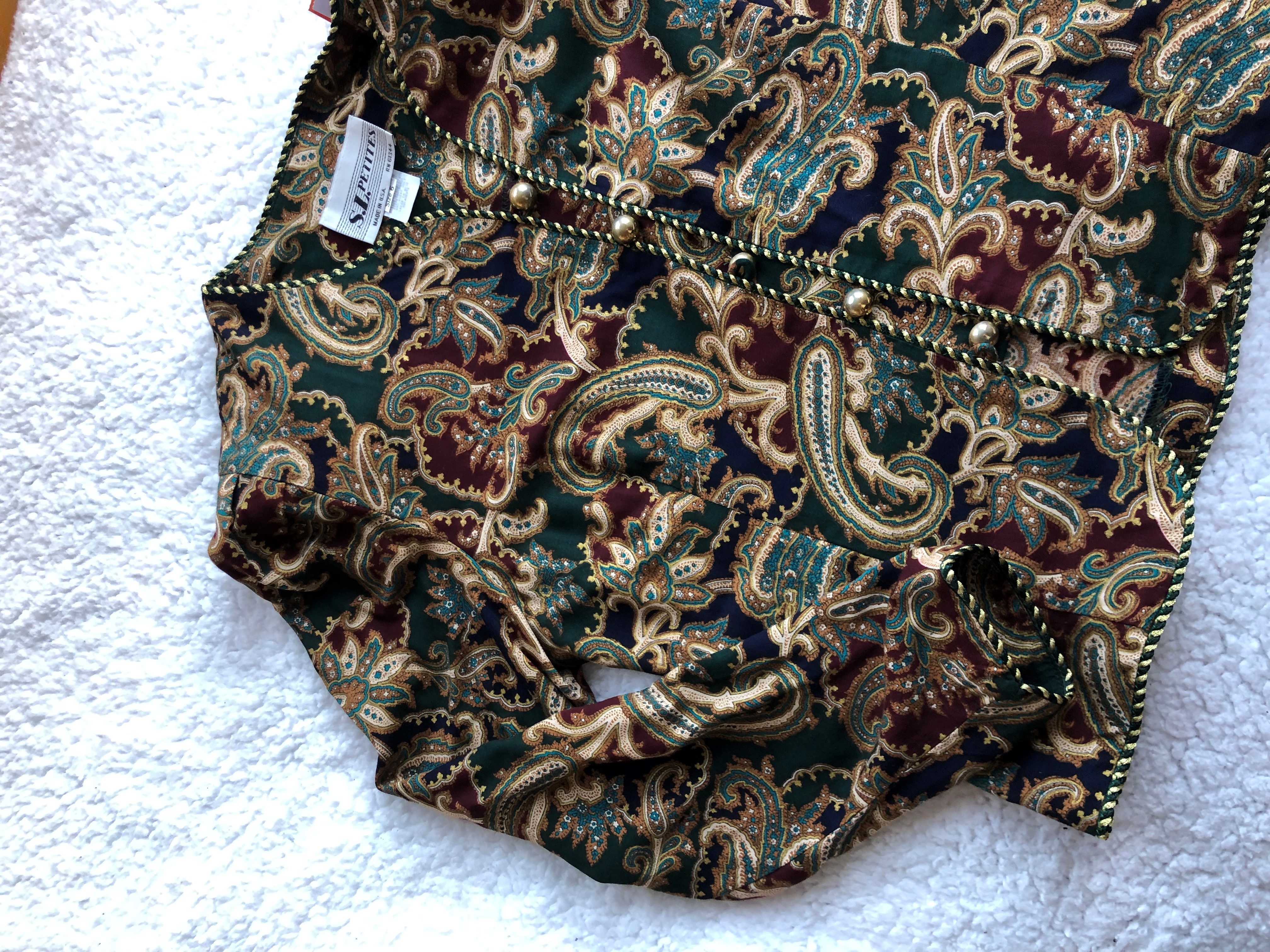 Trying New Styles:
Another major advantage of thrifting is you can try new styles without spending a fortune if you're to find out the outfit isn't working for you the way you had planned. . Oh, and lastly, before you all grab your purses and head to the thrift store, keep in mind there's one thing that is and will always be in style: Shopping clothes ethically and helping a good cause when buying from Goodwill.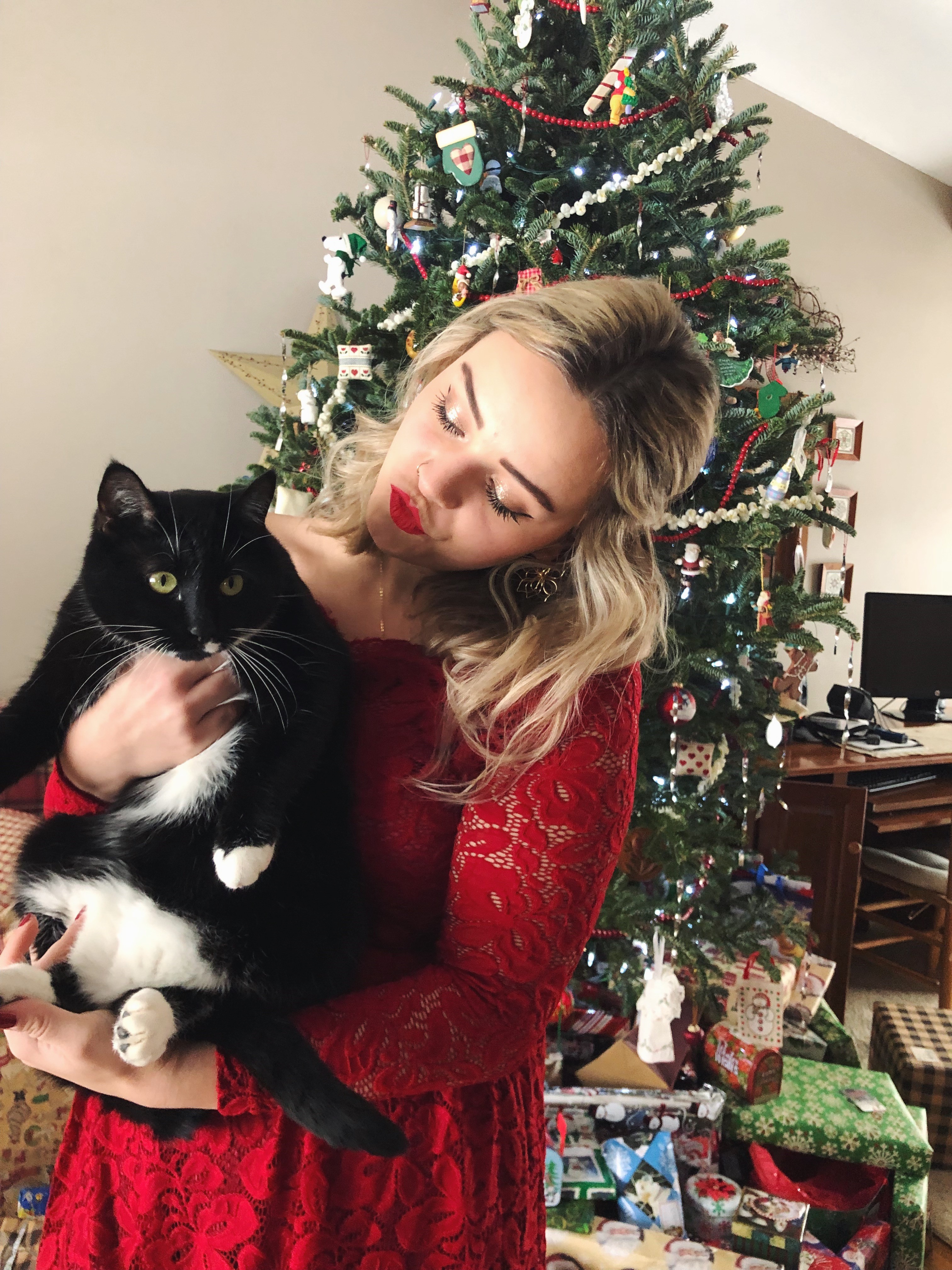 P.S. Shhh ... don't tell anyone (or they will be there before you), but I believe Goodwill stores are full of trendy items right now. I'm sure people have been letting go of tons after konmari-ing away in the snow the past couple of weeks!
Thanks for reading!
Elisa
About the author:
Elisa is 23 and just graduated from college after majoring in journalism. She's originally from Germany and came to Syracuse when spending her semester abroad at Syracuse University. She's been going to flea markets with her dad ever since she was a little girl and secondhand fashion has been her passion her whole life. Since meeting her boyfriend in 2017 she's going back and forth between Syracuse and Germany and loves spending her spare time thrifting in the Finger Lakes region and capturing her hauls on Instagram.
Pictures:
Brand new Nike Leggings, Goodwill Syracuse, $6.99
Lucky Brand Leather Bag with Tassels, Goodwill Cicero, $6.99
Asos Wool Coat, Goodwill Syracuse, $9.99
Vintage Blazer, Goodwill Syracuse, $6.99
Ralph Lauren Polka Dot Pants, Goodwill Syracuse, $ 5.99
Red Lace Dress, Goodwill Syracuse, $5.99