by Sarah Pavia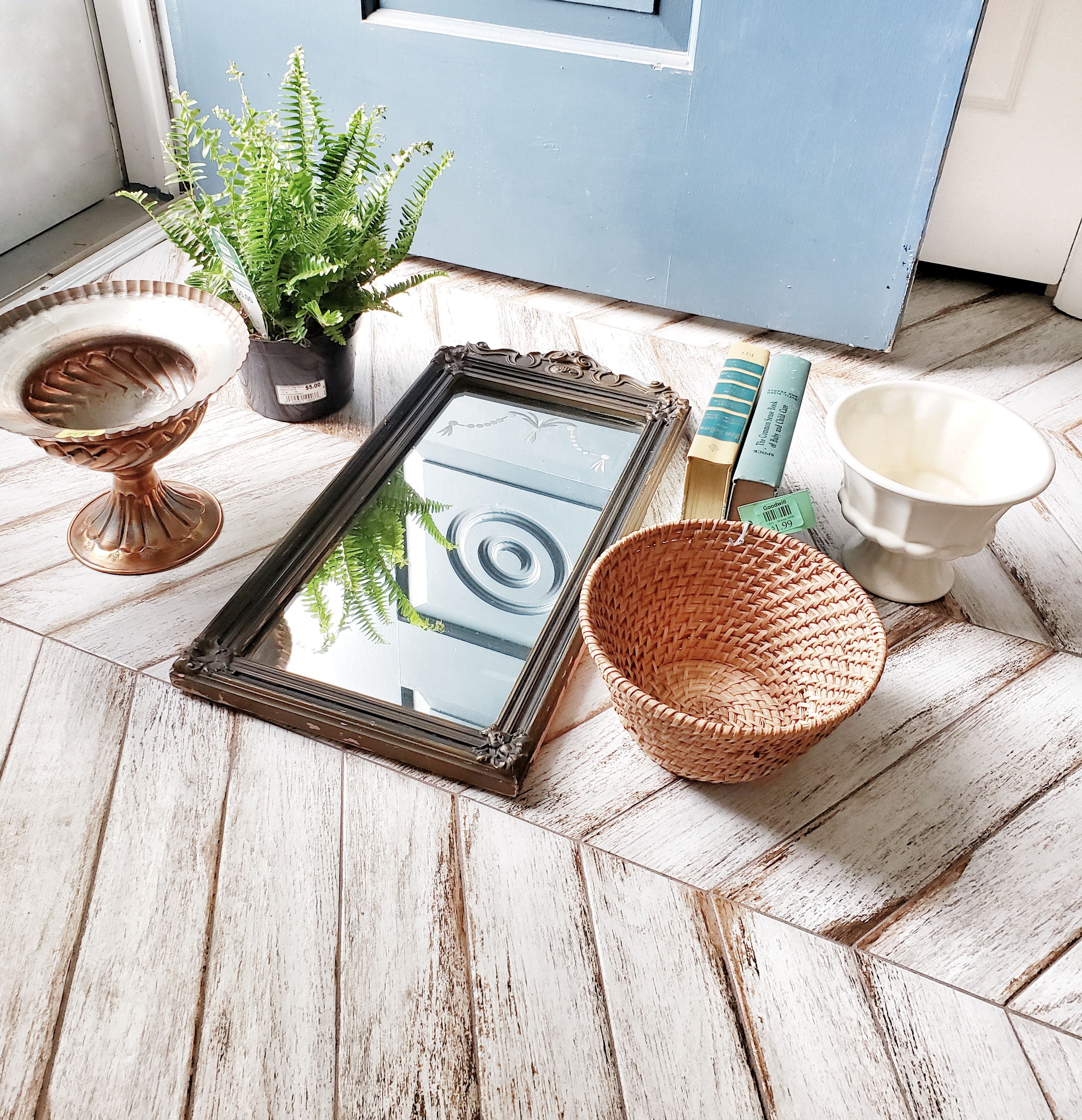 I am Heather from White Oak Lane, an Instagram account that features home decor, DIYs and a lot of Goodwill finds! Over the years, I have shopped at Goodwill for decor at every stage of life, from my dorm room to my first apartment and now for my first home. I've found that all it takes is inspiration, a little searching, and an open mind. For me, I keep a running list in my phone of things I would like to find at Goodwill. When I get inspired by a thrifted find in a magazine or on Instagram, I make a note. Lately I have been seeing antique pedestal vases with flowers cascading out of them and since, I have been on the hunt! Also on my list are green glass vases, antique mirrors, and of course - old books!
Recently, I went to the Macedon and Victor Goodwill locations and scored big!
I got pretty much everything on my list and more...green glass, pedestal vases, wicker baskets, an antique mirror and books! My plan was to use these items to decorate my new entryway cabinet for the spring/summer season. Here is the before: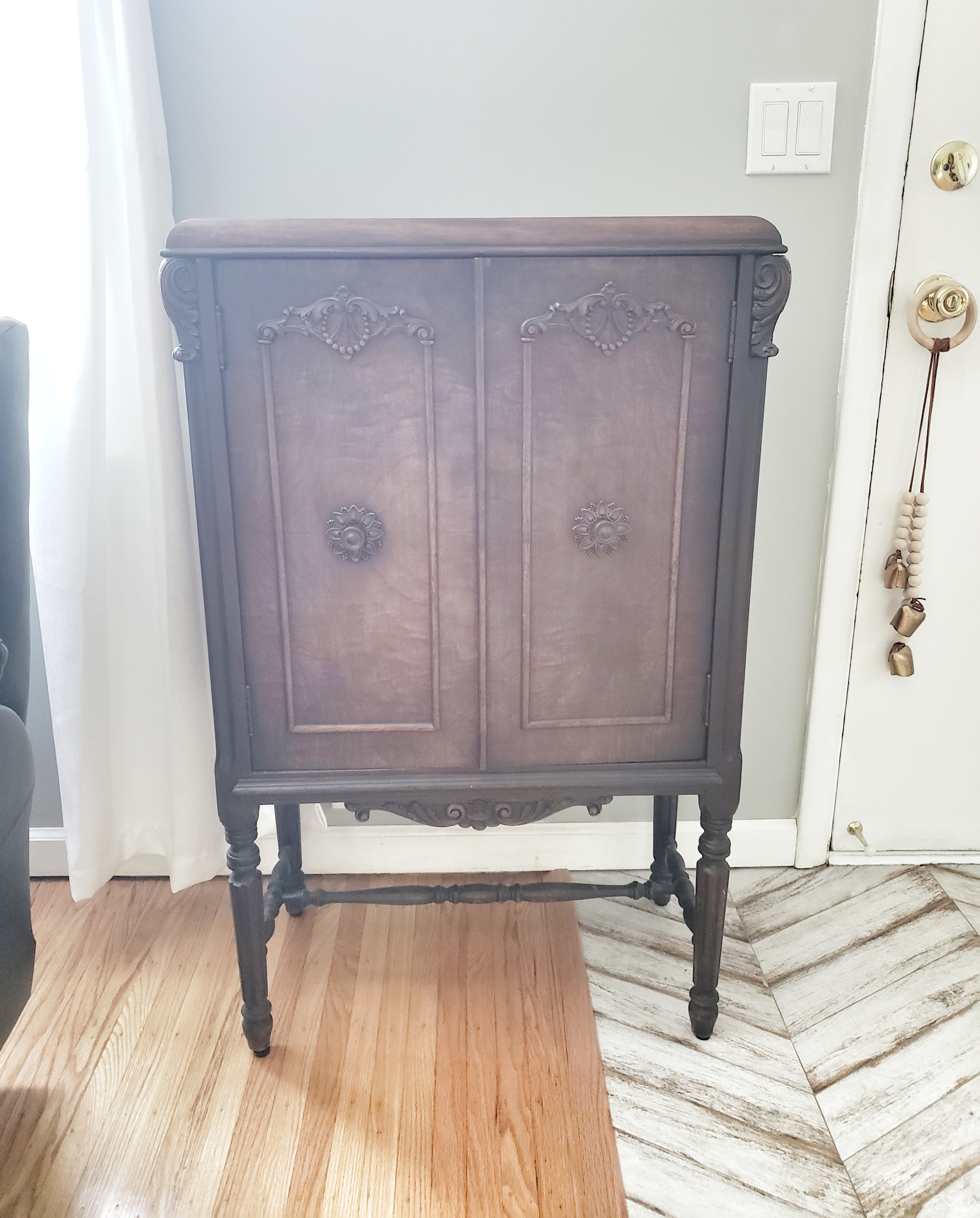 Now, for the details! I always lay everything out on the floor first. It helps me visualize what I will use and what goes together.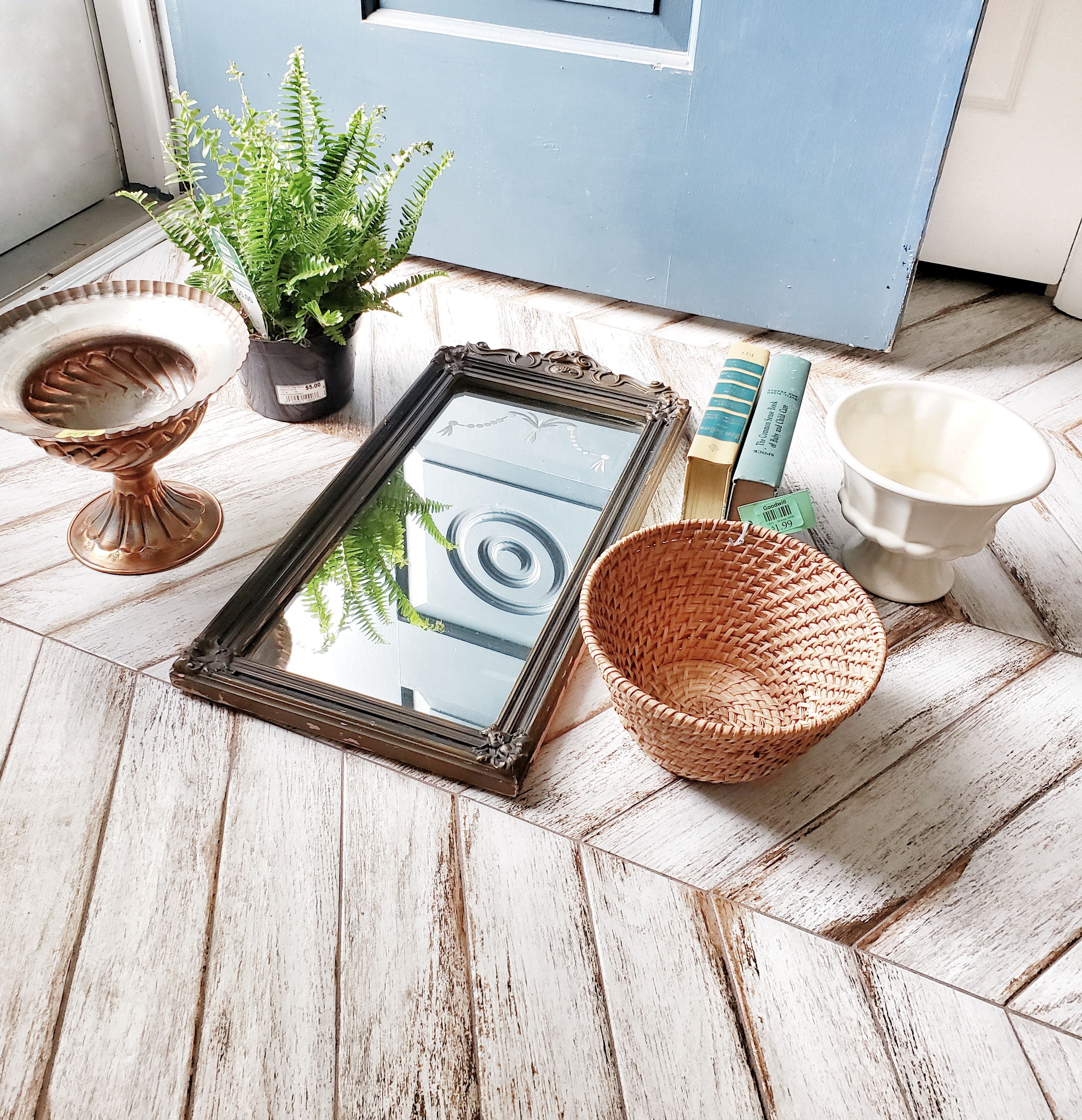 First, I placed the tallest item - an antique mirror I found at the Macedon Goodwill for 7.99! Once that was in place, I used a couple of books for added height. I loved these because of the interesting covers and the muted green color (green is my favorite neutral to decorate with). Both books came from the Victor Goodwill and were only 2.99 each! (Tip: Always check under the dust jacket of hardcover books - you never know what color or pattern you can find!) Next, I added the pedestal vase(s) - I bought a couple options and also had a wicker basket from a previous Goodwill trip that was a similar size. Since the vases and baskets at Goodwill are around $2-3 each, getting a couple options helps ensure that you end up with something that fits the space. First, I tried the copper vase, but it was too tall here. Next, I tried the wicker basket because I love the warmth and texture wicker adds. Ultimately, I ended up going with the white pedestal vase! I added a simple fern but may tackle those cascading flowers sometime soon. See it all come together in this video:
And like that, my entryway cabinet was complete!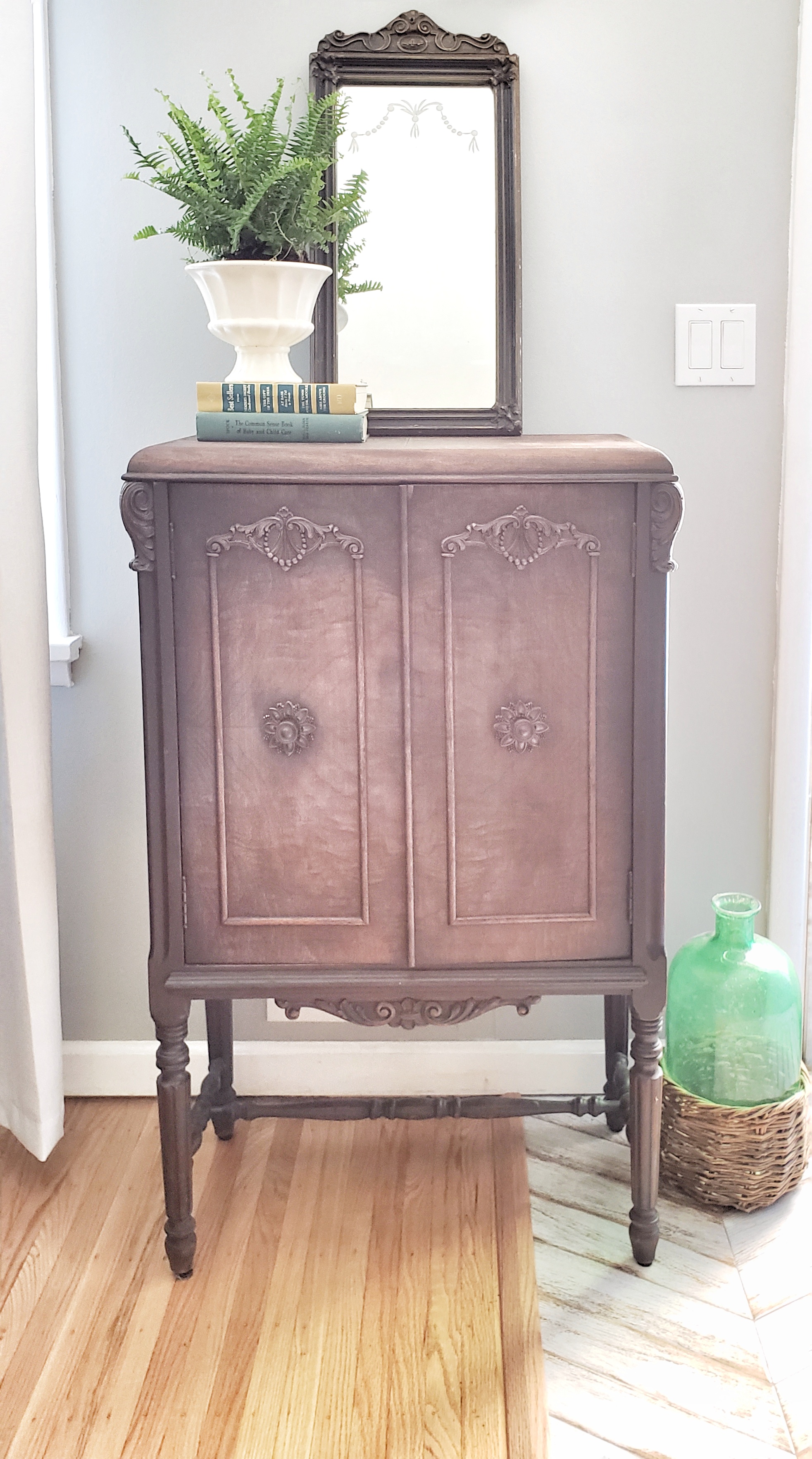 I would encourage you to go check out your local Goodwill for antique and thrifted finds like these! There is something so unique about using thrifted items in a space. You won't find them at a big box store or in everyone else's homes. And, you can absolutely find anything that fits your style and make it work for your home.
I hope this inspires you to get out to your local Goodwill!