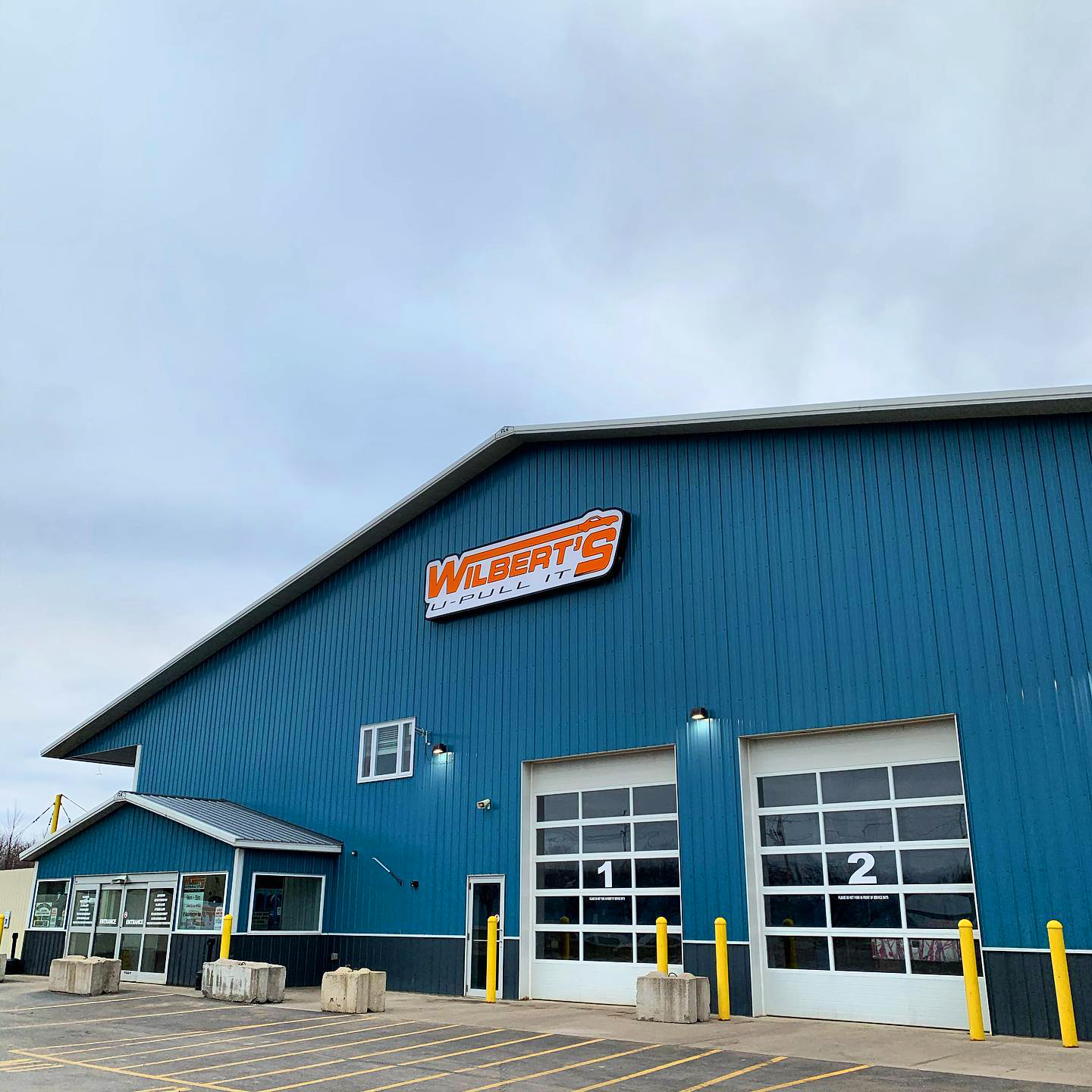 Outside of Wilbert's U-Pull It in Williamson, NY
About two years ago, Goodwill of the Finger Lakes partnered with Wilbert's U-Pull It for our Vehicle Donation Program. We are so happy we did!
This past Thursday, I had the pleasure of visiting the Wilbert's U-Pull It facilities in Williamson, NY, and speaking with the General Manager Tyler Petrie.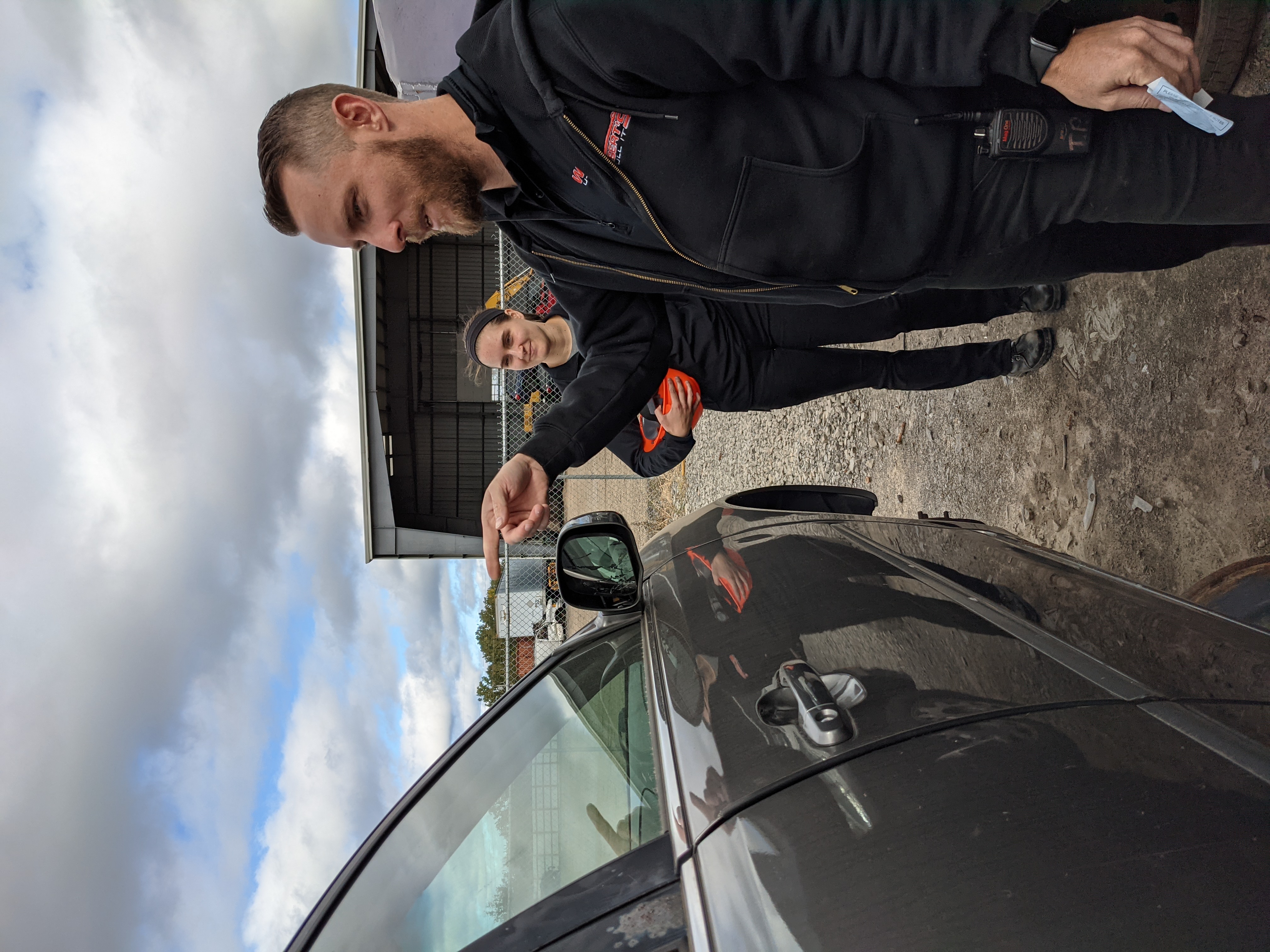 Tyler Petrie, General Manager, and Dakota Morrison, Graphic Designer, showing me a Toyota Camry in the self-service yard. Now I know where to go if I need parts for my car!
Situated on State Route 104, Wilbert's U-Pull It is one of the three Wilbert's self-service locations, the others at 7992B State Route 415 in Bath, NY and 550 Pound Road in Buffalo, NY. Self-service yards, like Wilbert's U-Pull It, allow members of the community to come in and pull the parts they need to repair their vehicles themselves, offering a more affordable option than going to a typical auto parts store.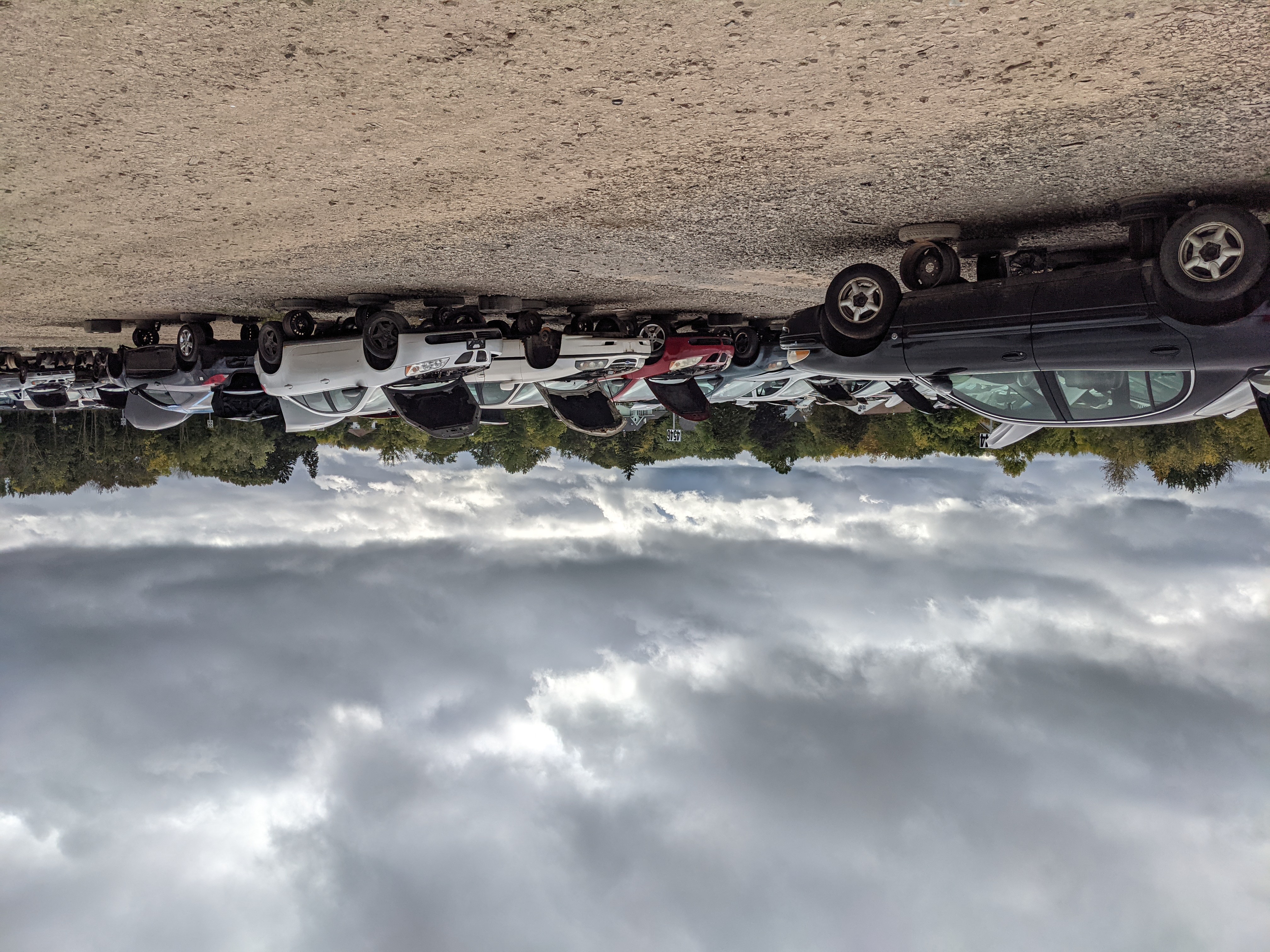 In the self-service yard of Wilbert's U-Pull It
Donating your vehicle through Wilbert's is the GREENEST way to make an auto-donation, as they recycle EVERY PART of the vehicles that they receive. "[We would like] people to know that the impact that Wilbert's has on the automotive recycling industry is very great. We take a lot of pride in how we recycle and what we recycle," said Tyler. "When the vehicle is harvested, [we make sure that every part is] being sent to the proper recycler for that specific material and put back into the market."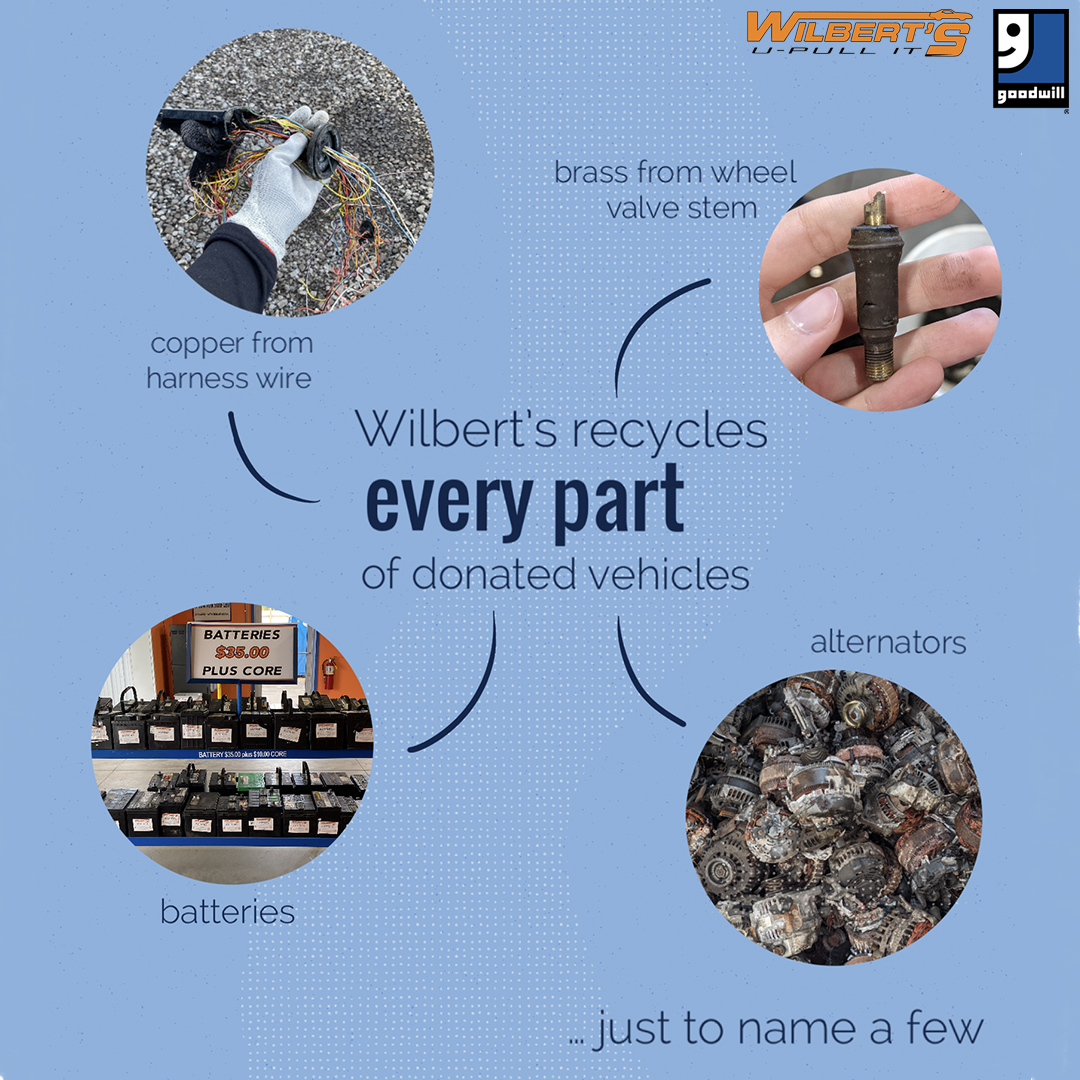 Graphic showing some of the different vehicle parts recycled by Wilbert's: harness wires, wheel valve stems, batteries, and alternators are pictured.
When asked why they chose to partner with Goodwill of the Finger Lakes, Tyler answered, "The community is very important to Wilbert's, and we like to give back in any way possible, whether it's to our street customers, our vendor customers, and our charities that we work closely with." While other companies will take a cut of the price, Wilbert's donates the full value of your vehicle.
If you have a vehicle you have been meaning to get rid of, consider donating it to Goodwill of the Finger Lakes! Through our partnership with Wilbert's U-Pull It, you can be sure that your gift will help the community AND make the Earth happy!